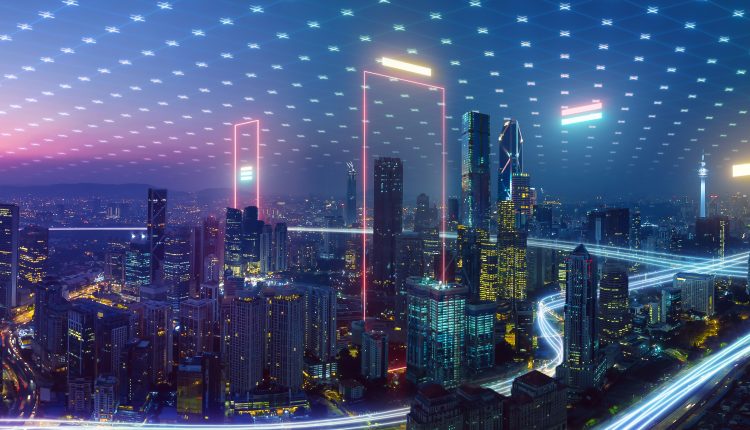 Silver Society – the new driver of building digitalization
At present, the real estate industry is reacting cautiously with regard to data processing. However, it is about that it starts to act proactively. At the end of the day, a competitive advantage will be gained by those who begin to think smart and on a higher level.
The recent study "Smart Buildings" by the German Association for the Digital Economy (BVDW) showed the importance of global social trends such as ageing that are critical success factors for the development of the industry. Ongoing urbanization and sustainability efforts are pushing urban development toward an efficient smart city ecosystem.
Additionally the COVID-19 pandemic is putting the focus back on neighborhoods and fostering a sense of community. Smart tools, such as tenant apps, can serve as the basis for providing alternative mobility options and self-services. Additionally, as an interface to the tenant or customer, apps enable direct communication that can contribute to a positive customer experience by saving time, providing digital solutions and offering services.
Example for IoT services for older people
Added value can be created for older people through the help of digitization. This is because end users of 65 years and above are becoming increasingly interested in sustainability and innovation, and are demanding more from their own living or working spaces. Approaches such as Ambient Assisted Living (AAL) which support older people are thus gaining increasing attention. This is because innovative care and living concepts are becoming increasingly relevant in the context of demographic transformation. People are getting older while remaining fit longer. The "Silver Society" is emerging as a megatrend. IoT based solutions that combine independence, security and care are in demand. According to Yüksel Sirmasac, the CEO of ROCKETHOME, a German crowd funding platform for real estate projects, currently the needs and requirements of older people are in the center of the discussions. The company has been dealing for a while with the topic and has already implemented solutions in the field of Care & Security.
To protect the privacy of older people and be equipped for emergencies, no cameras and only a few sensors are sufficient to inform relatives through alarms in case of atypical situations. At the same time, the modern multisensors allow adjusting the indoor climate remotely for health and well-being.
Source: https://blackprintbooster.de/die-neuen-treiber-der-gebaeude-digitalisierung-by-rockethome/