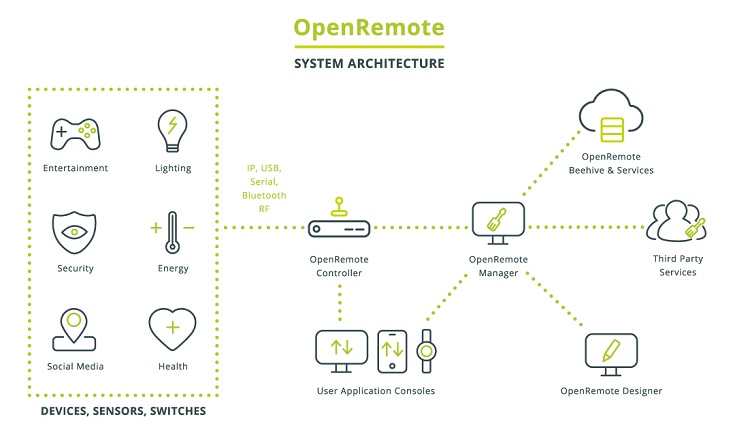 Interview with OpenRemote
In an interview with Mr Pierre Kill, the CEO and founder of OpenRemote, some details on the development and implementation of the platform were discussed. The company is with a distributed multinational team and is represented in the Netherlands, Belgium, Germany, USA, Switzerland and the UK. OpenRemote is a fully open source IoT platform (100% open source with published code) and is mainly used for the creation of government related solutions. The benefits of the platform for its users result from the fact that there are no features of the code which are hidden behind the subscription model. This makes the platform attractive also for medium to large sized companies. According to the interviewee, due to the platform's intuitive interface and available support for end users, OpenRemote can be used also by non-programmers.
Since OpenRemote is fully open source, scaling is extremely important. Another challenge for the company, according to the interviewee is the visibility of the platform. According to Mr Kil, OpenRemote has been developed and applied on large projects which makes it robust, stable and secure. Platform's clients are the ones offering the solutions, and since the platform is fully open there are no possibilities to track who downloads and uses the software. The API's are open, as well as the source code, i.e. people can download and install it. The API's are both generic and more specific. For technical people all the necessary documentation is available, and there are also video tutorials where it is explained how to set up their own environment.
Stay tuned for the interview recording to learn more about the successful story of OpenRemote!