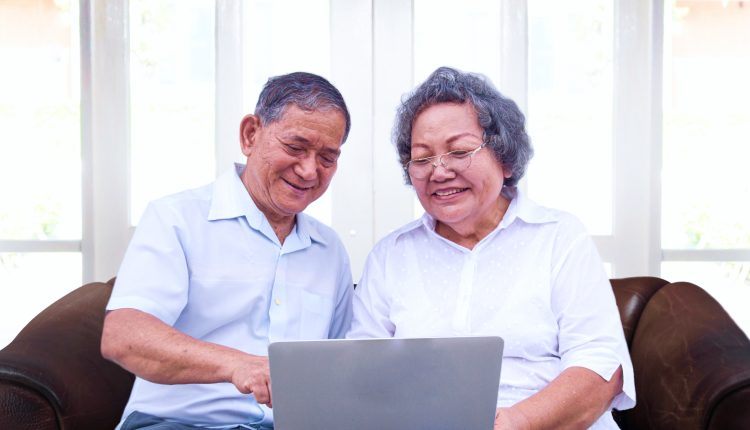 How IoT based solutions can enhance the quality of life of older people
The aging of the population is a major challenge in the European Union. In 2019, the proportion of the population in Germany of 65 years and above was around 22 percent, compared with just 16.6 percent twenty years ago. In other words, the number of people of 65 years and above has risen from 13 million to 18 million since 2000. Over the next 20 years, this number will grow by another 5 to 6 million.
As society ages, more and more people in Germany are in need of long-term care. According to data from the German Federal Statistical Office from 2017, just under a quarter of all people in need of care received full inpatient care in nursing homes. The other three-quarters, however, were taken care at their homes: almost 52 percent by their relatives and twice as few together with or through outpatient care services.
But how could digital technologies help older people ー especially those living alone, in need of care, or less mobile? Older people already use health apps to take their medicines regularly or document their blood sugar levels. The Digital Care Act has created the prerequisite that these apps can also be paid for by statutory health insurance in the future. One might also ask whether older people are open to technological innovations? Bitkom, Germany's digital association, knows the answer: 62 percent of older people can no longer imagine life without the Internet.
IoT for older people
A survey carried out by Bitkom, the Digital Association of Germany, showed that more than half of the German older people regularly use a traditional desktop PC. Laptops and smartphones land in second place with over 40 percent. The Corona crisis has also played its part: More than one from eight older adults acquired new digital devices because of the pandemic. Many users in the 65 Plus generation only discovered Internet services for themselves during the Corona pandemic. Those who were already online earlier are using them even more intensively. E-mails and social networks, online shopping and banking, news and video streaming are now part of everyday life.
Safety Solutions
SensFloor is an intelligent floor for more safety and comfort for older people. Thanks to integrated sensors, the solution can detect and analyze the position and movement behavior of people. In the event of a fall, the system notifies relatives or caregivers. SensFloor can be connected to lighting systems. If the person moves in a corresponding direction – the light comes on automatically. The system detects foreign movement patterns and also serves as a smart alarm system.
Luna Lights is an automatic lighting system. The solution consists of ultra-thin pressure sensors that detect when the user leaves the bed. The system instantly turns on small, wireless lights throughout the home and can also send notifications to caregivers.
Path Feel is an innovative solution which improves balance and mobility for older people through vibration resonance.
According to another survey conducted by Bitkom, 38 percent of the users over the age of 65 say they want to live independently in their own homes for longer with the help of smart home applications. More than half of the older people also say that internet helped them to get through: the Corona crisis better. The COVID-19 pandemic and the healthcare crisis will certainly accelerate the adoption of digital technologies. Smart solutions for independence of older people will become a standard in the future.
Source: https://www.softeq.com/de/blog/iot-fuer-senioren-wie-digitale-loesungen-die-lebensqualitaet-im-alter-erhoehen-koennen