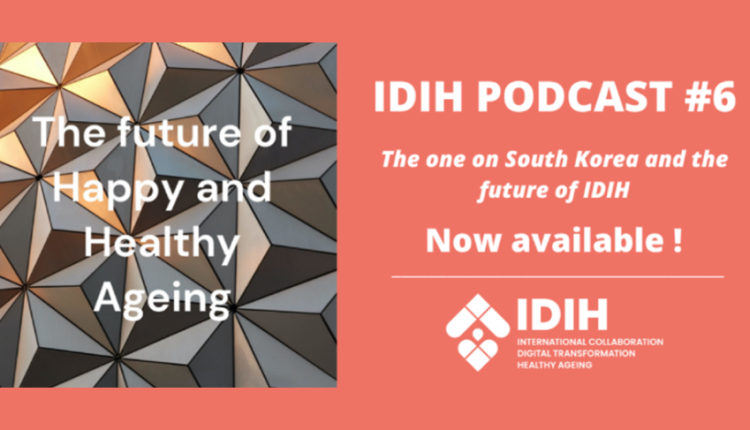 To identify opportunities for global collaboration between Europe and five key countries, IDIH's initiated series of podcasts with the title "The future of Happy and Healthy Ageing" explores the frontiers of Digital Transformation for Active and Healthy Aging, and engages researchers, innovators and policymakers.
The sixth and final podcast from the IDIH project – one featuring South Korea and the future of IDIH – is now available on various platforms. This is the last one from the series covering the activities of the IDIH project. During the podcast, you will learn about IDIH from its project coordinator – Dr Kristin Dallinger – who will also share with you more information about the project's outcomes.
Stay tuned with Dr Svetlana Klessova, President of ENRICH GLOBAL association, the international network in which we will keep the IDIH Community of Stakeholders engaged, and learn more about the future of IDIH and how the consortium intends to sustain the key outcomes of the project.
In addition, do not miss our interview with Dr Emily Lee, member of the IDIH Digital Health Transformation Forum's Expert Group on "Integrated Care", who will help us explore the research landscape surrounding Digital Health & Ageing in South Korea.
Source: https://idih-global.eu/2022/04/22/idih-podcast-6-the-one-on-south-korea-and-the-future-of-idih-now-available/