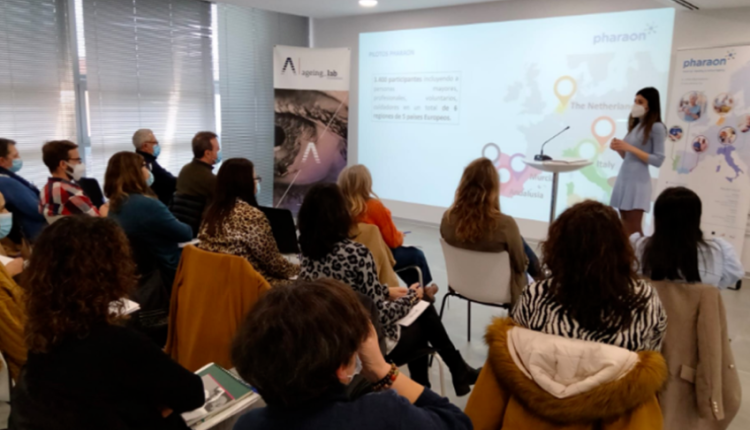 Training and evaluation day in Andalusia
In order to evaluate its effectiveness, the Andalusian pilot of the PHArA-ON project organized a training and an evaluation day in March 2022 at the GEOLIT Technology Park in Mengíbar, Jaén, Spain.
The social service workers, who participated in the pilot, were introduced to the action research methodology. During the seminar, they learned more about the evaluation instruments to be used during the pilot and the further stages of the project, as well as how data will be collected. The importance of adapting to the individual situations of older adults was discussed.
Approximately 425 over 65-year-olds will benefit from PHArA-ON's Andalusian pilot program.
Source: https://www.PHArA-ON.eu/training-and-evaluation-day-in-andalusia/