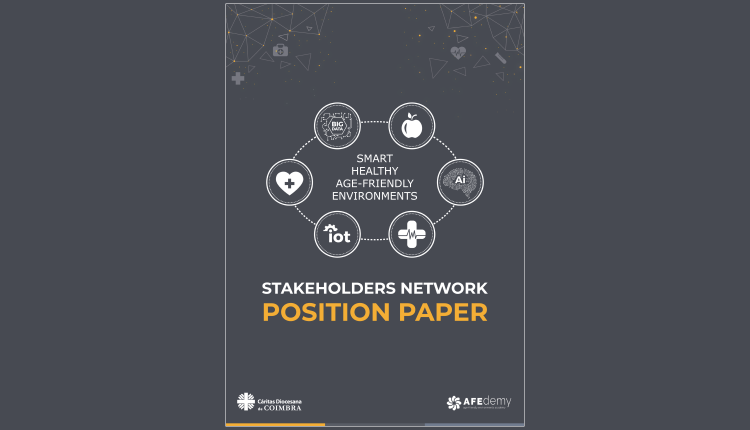 Smart Healthy Age-Friendly Environments
The SHAFE Stakeholders Network released its Position Paper, with the aim to promote healthier environments for all citizens and make environments accessible, sustainable and reachable.
SHAFE was born as a Thematic Network, approved by the European Commission to build and deliver a Joint Statement in 2018. It was launched by Cáritas Diocesana de Coimbra and AFEdemy and evolved into a European Stakeholders Network with more than 160 partners. Now it is integrated in several ongoing initiatives, as well as methodological and conceptual basis for several European funded projects like Erasmus + and NET4AGE.
In that matter, the Smart Healthy Age-Friendly Environments Network will thus focus on the narrative, debate, disclosure and knowledge translation of smart digital solutions and of solutions to optimize the physical and social environments of individuals in a concerted manner, bringing together also the domains of health and social care.
By 2022, the Stakeholders Network on SHAFE aims to achieve mainly COORDINATION and IMPLEMENTATION of SHAFE solutions including dealing with public health emergencies such as pandemic outbreaks. The SHAFE stakeholders position paper elaborates on the position, aims for the future and framework of the network. It can be fully viewed here