Help us to improve our database
Are you aware of similar projects which should be included in our database? Please let us know by clicking on CONTRIBUTE below and fill out the form.
By doing so you are actively supporting our cause.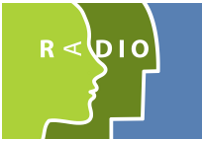 Robots in assisted living environments: Unobtrusive, efficient, reliable and modular solutions for independent ageing (RADIO)
Programme
H2020
Duration
01.04.2015 - 31.03.2018
In RADIO, we will develop an integrated smart home/assistant robot system, with the objective of pursuing a novel approach to acceptance and unobtrusiveness: a system where sensing equipment is not discrete but an obvious and accepted part of the user's daily life.

Service Oriented Programmable smart environments for older Europeans (SOPRANO)
Programme
FP6
Duration
01.01.2007 - 30.04.2010
Soprano project aims to develop a service-oriented programmable smart environment for older people. SOPRANO designs and develops highly innovative, context-aware, smart services with natural and comfortable interfaces for older people at affordable cost, meeting requirements of users, family and care providers and significantly extending the time we can live independently in our homes when growing older. User-friendliness and acceptability are a top priority for the project - a zero-slope learning curve is to be achieved and interfaces are to ""vanish"" into domestic settings. Large-scale viability in real homes is demonstrated with 600 users to raise public awareness and accelerate AAL exploitation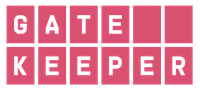 SMART LIVING HOMES - WHOLE INTERVENTIONS DEMONSTRATOR FOR PEOPLE AT HEALTH AND SOCIAL RISKS (GATEKEEPER)
Programme
H2020
Duration
01.10.2019 - 31.03.2023
The main objective of the Project is to create a GATEKEEPER, that connects healthcare providers, businesses, entrepreneurs, elderly citizens and the communities they live in, in order to originate an open, trust-based arena for matching ideas, technologies, user needs and processes, aimed at ensuring healthier independent lives for the ageing populations. By 2022, GATEKEEPER will be embodied in an open source, European, standard-based, interoperable and secure framework available to all developers, for creating combined digital solutions for personalised early detection and interventions that (i) harness the next generation of healthcare and wellness innovations; (ii) cover the whole care continuum for elderly citizens, including primary, secondary and tertiary prevention, chronic diseases and co-morbidities; (iii) straightforwardly fit "by design" with European regulations, on data protection, consumer protection and patient protection (iv) are subjected to trustable certification processes; (iv) support value generation through the deployment of advanced business models based on the VBHC paradigm.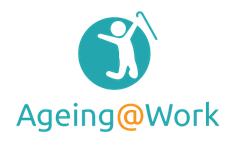 Smart, Personalized and Adaptive ICT Solutions for Active, Healthy and Productive Ageing with enhanced Workability (Ageing@Work)
Programme
H2020
Duration
01.01.2019 - 31.12.2021
GATEKEEPER will demonstrate its value by scaling up, during a 42-months work plan, towards the deployment of solutions that will involve ca 40.000 elderly citizens, supply and demand side (authorities, institutions, companies, associations, academies) in 8 regional communities, from 7 EU member states.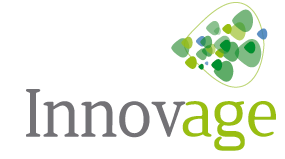 Social Innovation promoting Active and Healthy Ageing (INNOVAGE)
Programme
FP7
Duration
01.12.2012 - 30.11.2015
INNOVAGE is an ambitious project is dedicated to developing and testing, as well as surveying and cataloguing, social innovations that will have a solid impact on improving the quality of life and well-being of older people. In particular the project aims to make a major contribution to the EU goal of extending healthy life years.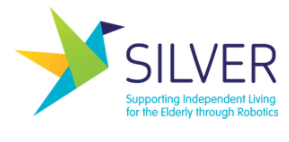 Supporting Independent LiVing for the Elderly through Robotics (SILVER)
Programme
FP7
Duration
01.01.2012 - 31.08.2016
What started as an effort to identify new technologies capable of assisting elderly people in their everyday lives has turned into an innovative system set to positively disrupt the homecare market.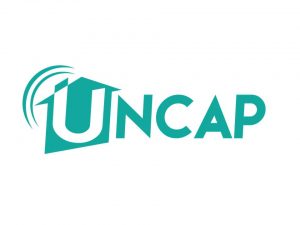 Ubiquitous iNteroperable Care for Ageing People (UNCAP)
Programme
H2020
Duration
01.01.2015 - 31.12.2017
UNCAP delivers an interoperable platform based on open industrial standards that leverages on existing technologies for biosensing, indoor/outdoor localisation and home-automation. The result is an open source, scalable and privacy-savvy ecosystem compatible with existing Personal Health Record systems, that can deliver novel services that can help aging people live independently and with dignity.

UNIVERsal open platform and reference Specification for Ambient Assisted Living (universAAL)
Programme
FP7
Duration
01.02.2010 - 31.04.2014
universAAL IoT is the open source platform that enables seamless interoperability of devices, services and applications on an unprecedented scale. The community behind this not-for-profit software platform believes that by integrating every available technology, we can finally bring clarity to the Internet of Things (IoT).