Help us to improve our database
Are you aware of similar projects which should be included in our database? Please let us know by clicking on CONTRIBUTE below and fill out the form.
By doing so you are actively supporting our cause.

NET4AGE-FRIENDLY COST Action (NET4AGE-FRIENDLY)
Programme
COST
Duration
21.10.2020 - 20.10.2024
The main approach of NET4AGE-FRIENDLY is the establishment of local or regional ecosystems in each COST country involved, to work on health and well-being in an age-friendly digital world. The ecosystems will consist of citizens, public authorities, businesses/NGOs and researchers. They will be supported by four thematic Working Groups (User-centred inclusive design in age-friendly environments and communities; Integrated health and well-being pathways; Digital solutions and large-scale sustainable implementation; Policy development, funding forecast and cost-benefit evaluations). The outcomes of the thematic Working Groups will be integrated by a dedicated Working Group to create a synergised output as a Reference Framework.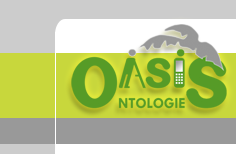 Open Architecture for Accessible Services Integration and Standardisation (OASIS)
Programme
FP7
Duration
01.01.2008 - 31.12.2011
OASIS introduced an innovative, Ontology-driven, Open Reference Architecture and Platform, which will enable and facilitate interoperability, seamless connectivity and sharing of content between different services and ontologies in all application domains relevant to applications for the elderly and beyond.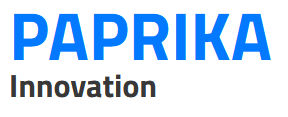 Patient empowerment for major surgery preparation @home (PAPRIKA)
Programme
EIT Health
Duration
01.01.2019 - 31.12.2021
PAPRIKA establishes a technologically enabled and personalized prehabilitation and follow up after surgical intervention program for patients undergoing elective major surgery Program creates close collaboration between the medical environment and the patients empowering them to co-create their own care It is at first stage aimed to high risk patients undergoing major surgery. Better condition before the surgery is proved to reduce the perio perative complications and to improve patients' health-related quality of life while cutting the associated costs. The concept integrates short-term (average 4 weeks) preoperative interventions including endurance training, promotion of physical activity and nutritional and psychological support. Interventions are planned both at community and at hospital reducing unnecessary interactions between patients and tertiary care PAPRIKA tackles three major drivers: i) human perspective ii) organizational challenges and iii) technical aspects. Project is based on previous experience on prehabilitation and the already refined service using design thinking methodologies. It will be also based in proven reduction of associated costs for healthcare system.

Perceptive spaces promoting independent aging (PERSONA)
Programme
CENIT
Duration
01.01.2007 - 30.06.2010
PERSONA aimed at advancing the paradigm of Ambient Intelligence through the harmonisation of Ambient Assisted Living (AAL) technologies and concepts for the development of sustainable and affordable solutions for the social inclusion and independent living of Senior Citizens, integrated into a common semantic framework.

PERsonalised ICT Supported Service for Independent Living and Active Ageing (PERSSILAA)
Programme
FP7
Duration
01.11.2013 - 31.10.2016
PERSSILAA (PERsonalised ICT Supported Service for Independent Living and Active Ageing) aims at the development and validation of a new service model that addresses frailty in community dwelling for older adults.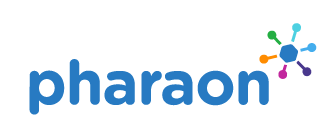 PHARAON – PILOTS FOR HEALTHY AND ACTIVE AGEING (Pharaon)
Programme
H2020
Duration
01.12.2019 - 30.11.2023
The general objective of Pharaon is to support the active aging of the European population, through the creation of a set of open, interoperable and highly customizable platforms providing advanced digital services, devices and tools, including Internet of Things (IoT), artificial intelligence (AI), robotics, cloud computing, smart wearables, and traditional algorithms for intelligent big data analysis.

PhysioDom-HDIM (HDIM)
Programme
CIP
Duration
01.03.2014 - 28.02.2017
PhysioDom–HDIM proposes an ICT platform that offers on a large territory a new service – Home Dietary Intake Monitoring based on readings and monitoring of weight, lean/fat ratio and physical activity, complemented with an intervention structure and strategy – the Home Diet Coaching.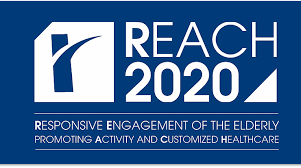 Responsive Engagement of the Elderly promoting Activity and Customized Healthcare (REACH2020)
Programme
H2020
Duration
01.02.2016 - 31.01.2020
REACH represents a solution that seeks to prevent elderly citizens from loss of function and a decline of being able to perform Activities of Daily Living (ADLs) independently leading ultimately to entering Long Term Care (LTC). REACH is a personalized prevention and intervention system that promotes the activity of the elderly by monitoring and evaluating their daily habits. REACH is an open solution that proposes its own innovative systems while remaining compatible with existing sensing systems and technologies. This is demonstrated by REACH's cross-compatibility and integration of Philips' HealthSuite Digital Platform (HSDP).