CuraVista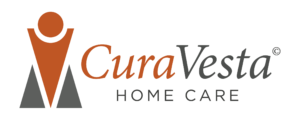 Use Cases
Home care
Caregiver notifications
Health Care and Prevention
Telecare and Telehealth
Care
Social Skills
Technologies
Mobile application
Description
This application software for mobile devices such as smartphones assists in the phase of preparation as well as in the phase of daily care. It is designed to provide effective and lasting support to people who care for their relatives and enable them to live independently and safely at home.

The innovative mHealth service is available to the person providing care as well as the person in need of care, anytime, and anywhere. The system consists of three main components that support home care:

Nursing Guide - The nursing app shall facilitate the accomplishment of daily tasks and reduce the mental pressure of nurturing persons. Directly at the place of nurturing, the app shall also impart the knowledge on how to professionally execute typical tasks and which resources are available.

Exchange platform - The nursing app shall link the nursing persons with other relatives and suppliers as doctors, nursing services or centralized consultation services / telemed. providers.

Purchasing avatar - The nursing app shall support the nursing persons to purchase medicine, resources, meals, and so on. The nursing app supervises the stock and encourages the nursing persons to re-order in time, e.g., before public holidays. Within these components, the App provides a variety of functions to support the carer and the person in need on a daily basis.

Business Partners: Health insurance companies Care Services Healthcare Pharmaceutical industry
Benefits
Module daily routine with assisting documentation and control of the nursing progress.
Electronic patient file with export function and link to family and GP.
Accelerated application and order processes as well as time management with cost objects and care provider (supplier independent).
Supplier independent integration of digital medical products and AAL.
Multimedia transfer of nursing know-how.
Advice of experienced nursing personnel and doctors using the patient file via video communication (support centre).
The assisting system will be provided in a restricted basic version and – if user acceptance is proved - it will be further developed in at least three stages.
Impressions