InCasa MONITOR is the first platform capable of creating a Smart Home environment for the elderly at their own house. It can also be used to provide quality of life and safety to people with disabilities. The platform consists of a Home Kit with open-protocol sensors and a Home Gateway (a small autonomous computer) and Artificial Intelligence software, created by InCasa MONITOR, that resides in the Gateway. It is a turn-key solution and its installation is very simple and wireless. Once installed, the platform executes a Home Care protocol, also propietary but open for user and partner customization, which focuses on four areas: Emergencies, Risks, Activity and Status. The relatives of the older people and caregivers utilize a smartphone app to interact with InCasa MONITOR from anywhere in the world. Finally, third parties can access the care ecosystem of the platform through all its functionalities and integrate them into their own solutions, to create new enhanced Senior Care services.
INCASA HOME KIT
The InCasa Home Kit consists of a small Home Center and various sensors. The sensors communicate with the Home Center without the need for cables, and the Home Center communicates with the world using the existing WiFi in the house or, optionally, the mobile network.
INCASA HOME CENTER
The Home Center is essentially a small computer, completely autonomous, and does not need a screen, keyboard or requires user attention to work. It communicates with sensors and other InCasa devices using the standard Smart Home protocol: ZWave. Depending on the home construction materials, good communication can be established over 50m away. Some of the sensors are also range extenders. And the Home Center comes pre-loaded with the ERAS Home Care protocol to be functional upon installation.The Home Center uses the WiFi already existing in the house or, optionally, the 4G mobile network to connect with the outside world, and send alerts, information and alarms to the mobile applications of the family and caregivers and, alternatively, to the Telecare services.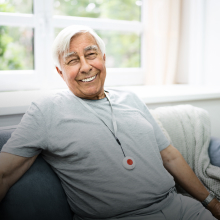 Emergency smart button
A lightweight multi-purpose button, which comes in several colors, battery powered for up to two years. It can be placed anywhere or carried with the person.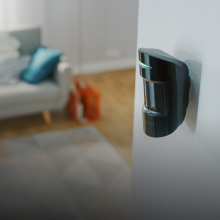 Multi-Sensor
A smart sensor capable of detecting movement, illumination, vibration, temperature and therefore a cornerstone of several ERAS protocol rules.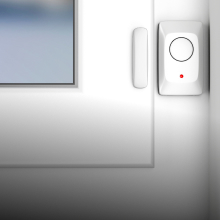 Doors & windows sensor
Installed on
windows, doors, the refrigerator and medicine cabinets, it informs ERAS about opening and closing of those.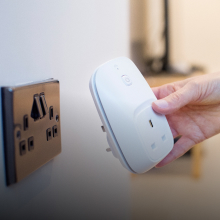 Smart plug power sensor
These power sensors are EU, UL & UK compatible. They sense power consumption of plugged in devices, inform InCasa and are able to turn electrical devices on & off.
It detects water
on any surface, floor, bathtub, etc. It also floats and senses temperature. When activated by water, it emits a sound and alerts InCasa.
Ideal for the kitchen or any room in which smoke could be a concern. It has an audible alarm as well as it communicates with the InCasa Home Center.
MOBILE APPS
InCasa offers mobile apps for Android and iOS, both to be used by the family, the people in the house and also their caregivers. The use is not limited to one person, but the system only allows being accessed by people authorized by the homeowners.These applications receive information, alerts and alarms originating from the house. Depending on the mobile, you can configure sounds, screens and warnings of different priority corresponding to each case. The apps are free for InCasa users and can be downloaded from Google Play and the Apple Store.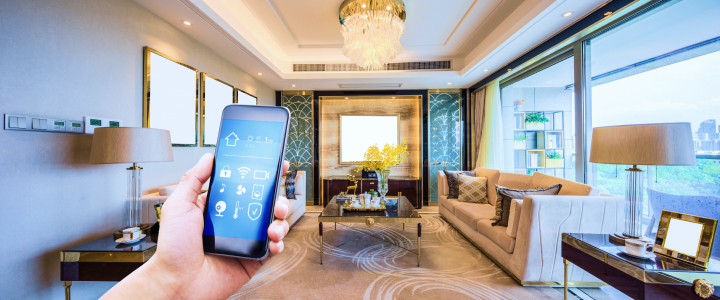 THE ERAS PROTOCOL
Many older people, by living alone, and by eventual normal physical limitations coming with age, would benefit if their habitat, their own home, was an ally on a day-to-day basis.
E.R.A.S. (Emergencies, Risks, Activity, Status) is a set of rules and situations of daily life, digitally modeled to be processed by a smart home: InCasa.
ERAS anticipates what could happen, monitors what is happening, compares real situations with normal patterns and based on this, it executes prevention measures, alerts, alarms and, fundamentally, communication with the family, caregivers and assistance services.
Use Cases
Emergency buttons can be distributed around the home, in different colors, and also carried with the person.
The main ask from most families of Senior people is to know they are OK at any given time.
Night time walking around the house with all lights turned off, in complete darkness, can end up in falling. ERAS has several protocols for turning on lights and alerting the family.
The InCasa Partner Program allows new or existing companies in the care for older adults and assistance sectors to access the Smart Senior Living platform to build new services for their clients.
InCasa creates Smart Homes transforming a normal house into a smart one. From this, companies in the ecosystem can offer their services of Telecare, Older people care, Residences "At Home" and other new ones, with the benefit of accessing to all the information, alerts and data of their client's house.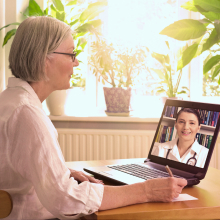 InCasa is the key tool to modernize the current Telecare, replacing it with a totally digital and truly intelligent New Telecare.
InCasa allows caregivers to be aware of the situation of their clients before coming to the home, and to respond more effectively to their needs.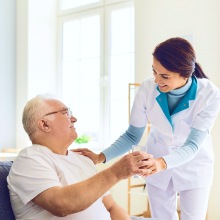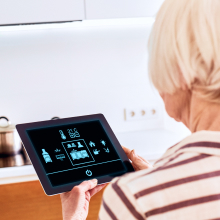 Traditional Senior Residences can use InCasa transforming their clients' home into a remote care area, and at the same time using day centers for local and group activities.